When You Know More,
You Can Do More
PK deficiency is a rare, inherited disease that causes lifelong hemolytic anemia and other complications due to the early destruction of red blood cells. While the disease affects everyone differently, people with PK deficiency often experience severe fatigue that can have an impact on their daily living and quality of life. People with PK deficiency may experience other medical problems ranging from mild to severe because of the disease itself or the supportive care used to manage this condition.
Here's what happens in the body of someone
with PK deficiency: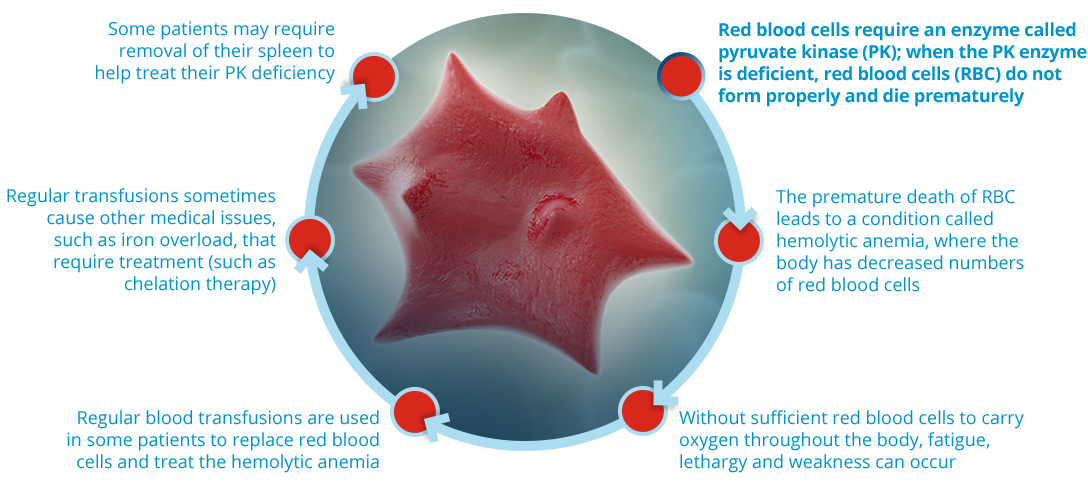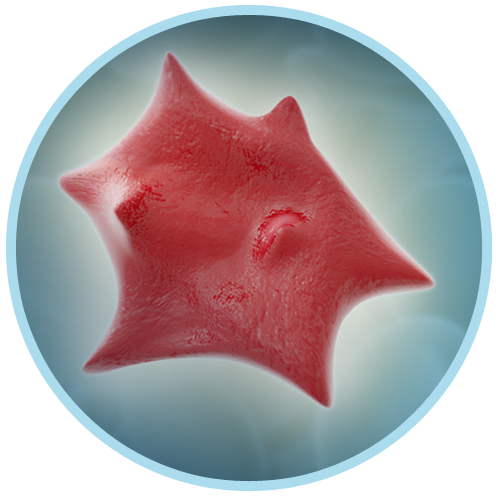 Red blood cells require an enzyme called pyruvate kinase (PK); when the PK enzyme is deficient, red blood cells (RBC) do not form properly and die prematurely
The premature death of RBC leads to a condition called hemolytic anemia, where the body has decreased numbers of red blood cells
Without sufficient red blood cells to carry oxygen throughout the body, fatigue, lethargy and weakness can occur
Regular blood transfusions are used in some patients to replace red blood cells and treat the hemolytic anemia
Regular transfusions sometimes cause other medical issues, such as iron overload, that require treatment (such as chelation therapy)
Some patients may require removal of their spleen to help treat their PK deficiency
Signs and symptoms
of PK deficiency:
Signs and symptoms
of PK deficiency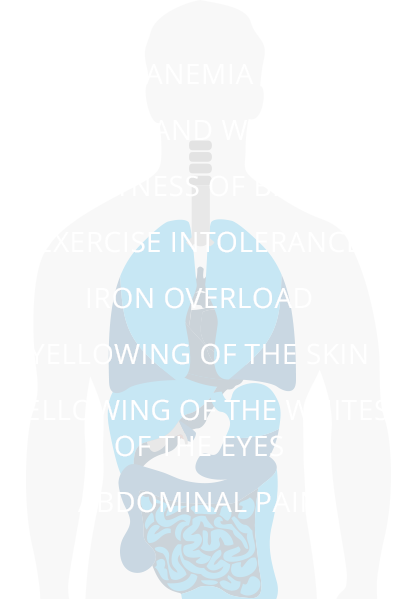 Stay Informed:
Sign up for updates from Agios
Thank you
for signing up!
We look forward to keeping you up-to-date on the latest news and offerings. We'll be in touch again soon.